This has been quite a whirlwind week for me so far. Abby & Holly Book 1, School Dance, was awarded a Bronze Medal by Readers' Favorite Book Awards! I am out of my mind with excitement and thrilled beyond words to receive this honor! Thank you so much, Readers' Favorite for this honor!!
This book won the Bronze Medal in the Young Adult Category – Paranormal Genre. Here is the link to the winners.
https://readersfavorite.com/2019-award-contest-winners.htm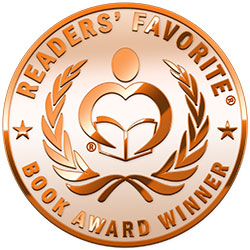 Reviewed by Kim Anisi for Readers' Favorite
School Dance by Janice Spina is book one in the new series, Abby & Holly. Some readers might already know the two girls from one of the author's earlier books: they were first introduced in Book 5 of the Davey & Derek Junior Detectives Series. However, you do not need any knowledge of that novel to understand what is happening in the new series. I never read the other book, and had no issues with understanding and enjoying the girls' story. Abby and Holly are excited because the sixth grade school dance will be soon. They are wondering whether twin boys Derek and Davey will invite them to go with them, but soon they discover a bigger problem. A girl called Justine is being bullied in the meanest way – a way which threatens her health and mental well-being at the same time. The two girls decide to become friends with Justine and find a solution to the situation so that everyone can enjoy the ball. But it seems like the bullies have come up with a new plan just a few days before the ball!

While School Dance by Janice Spina is obviously aimed at younger readers, I did enjoy the light, but quite serious read. It took me back to my own school time, but bullying then was something nobody every really talked about. And not much was done about it. So it's delightful to see books like this in which the characters make sure that one message comes across: Bullying, no matter the reason, is not okay. The story encourages kids to be brave and stand up for the victims, and it shows that everyone will have a lot more fun if they all just get along. The language and reading level is suitable for pre-teens and young teenagers. The topics will feel familiar to them and it will be easy for kids to be drawn into the plot. It's also clever to use a bigger font and many white spaces to create a book that makes kids feel like they have read a couple hundred pages. It will feel like an achievement to them, and will encourage them to tackle even more books.
Congratulations to all the winners! See you all in Miami in November for the awards ceremony! Even though I won two other times with Readers' Favorite I never attended the ceremony. This time my husband and I are going! I can't wait to attend and meet all the other authors. What an honor! I am thrilled!
BLURB:
This is Book 1 of a series of Abby & Holly books. These two girls were first introduced in Book 5 of the Davey & Derek Junior Detectives Series.
The girls are first cousins on their mothers' side. They moved to the quiet town of Lindon, New Hampshire and live in a grand old Victorian which is haunted. 
The cousins are excited about attending the 6th grade dance. When their friend, Justine, is bullied, Abby and Holly, along with the help of a ghost and Davey & Derek, work together to formalize a plan to put a stop to the bullying.
Thank you so much for stopping by to read this post. I am thrilled to share this exciting news with you! Thank you for your kind support!
REMEMBER: READING GIVES YOU WINGS TO FLY! SOAR WITH JEMSBOOKS.COM ALL YEAR THROUGH! HAPPY READING!
Blessings & Hugs!
Janice